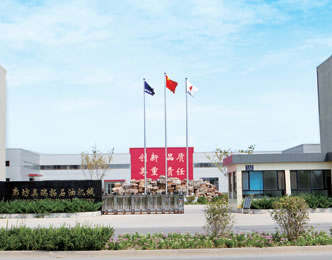 Orient Energy & Technologies Co., Ltd. is a private joint-stock enterprise specializing in the production of petroleum, natural gas and trenchless engineering drilling equipments. We are the designated rock drilling tools supplier of China National Petroleum Corporation.
The Company has ISO9001 Quality Management System Certification, ISO14001 Environmental Management System Certification, ISO18001 Occupational Health& Safety Management System Certification, CNPC Health, Safety and Environment Management System Certification, API Spec Q1 Quality Management System and API 7-1 product Certification.
Since its establishment from 2002, the company has provided large quantities of drilling equipments for state-leveled and large-scaled enterprises such as Daqing Oilfield, Shengli Oilfield, Jilin Oilfield, CNOOC, CNPC Bohai Drilling Engineering Company Limited, CNPC Chuangqing Drilling Engineering Company Limited and CNPC Xibu Drilling Equipment Company Limited etc., and exported to more than ten countries and regions such as Russia, Kazakhstan, India, Australia, Iran, Indonesia etc..
Our products have reached and exceeded national standards, have earned excellent reputation from customers because of our quality products and professional technical services.